Fleetridge 1 is a community of 72 homes on the Point Loma peninsula overlooking San Diego and its Bay.
This fundraising campaign is being conducted by Fleetridge 1 neighbors FOR Fleetridge 1 neighbors!
We chose to live in our area because we appreciate having one story homes and carefully designed view corridors, NOT having mini-mansions, crowded lots, second stories, and new obstructions placed in our views.  The Declaration of Restrictions (DoR) maintains the continuity of architecture thereby protecting the property values. These restrictions were created when the neighborhood was laid out almost 70 years ago to protect and set standards for the area and are enforced by a volunteer group of elected homeowners-the Architectural Review Committee (ARC).  This works because our neighbors respect the deeded restrictions we all agreed to when we purchased our homes in this area.  We have all seen the results when the restrictions have been allowed to lapse in nearby neighborhoods!
Now, one of our neighbors, who had been turned down for a second story addition 5 years ago, at 3612 Fenelon St., has decided, despite letters, calls, and meeting with ARC members, to go ahead with a second story construction without approval, and with explicit notice that he's violating the DoR.
It is critical to preserving our neighborhood, property values and the future enforcement of the DoR that this violation of the DoR be stopped.
Construction is proceeding very quickly as the owner believes the faster he goes the less chance we have to stop him, and the more he builds the harder it will be to remove it.  As this homeowner has bought the home across the street from the construction, at 3611 Fenelon, who knows what he would do next if his efforts to defeat our restrictions succeed?
All funds collected will be disbursed by an individual (as required by the terms of the Go Fund Me agreement) to law firms and other providers in support of legal action to stop work and remove 2nd story addition. In the event funds remain at the conclusion of the legal action, those funds will be returned to all donors on a pro-rata basis. Prevailing in this action will further validate the DoR. Neighbors will continue to work together respecting the DoR and utilizing the ARC.  Doing nothing virtually guarantees more of what is now happening at 3612 Fenelon, and your view, light and air, property values, etc. will be adversely affected.
We are all in this together, and we will all benefit from this effort.  Please give as much as you are able to (suggested donation $1,000 or more).
Your donations of time and money are most appreciated
Thank you very much!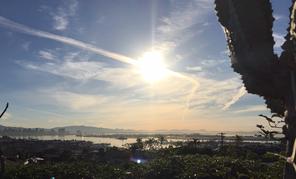 DECLARATION OF RESTRICTIONS
We have a "constitution", our Declaration of Restrictions, "for protecting the value and desirability of all the Real Property" under which we have agreed to a "general plan of covenants, conditions and restrictions" that are binding upon and pass with the Real Property to insure the benefits to the current owners and their successors in title or interest.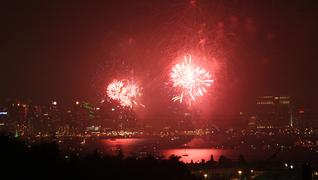 We have a process to review and approve any "new building or major renovation or alteration which changes the exterior dimensions or elevations of an existing structure" as well as guidelines for use of the Real Property in Fleetridge 1.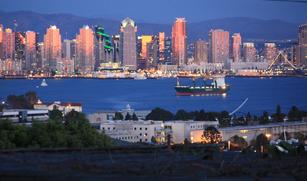 We have an Architectural Review Committee ("ARC") of elected Lot Owners to review and "approve proposals or plans and specifications" that conform with the provisions of the Declaration of Restrictions.